How Much Does a Live Musician Usually Cost at a Wedding?
Getting hitched and on the hunt for a live musician to make your wedding vibes extra special? The price tag of a Wedding DJ in Melbourne isn't cut and dry – it depends on the kind of tunes you want, how long the maestro will perform, and how many artists are needed. We will answer the question "How Much Does a Live Musician Usually Cost at a Wedding?"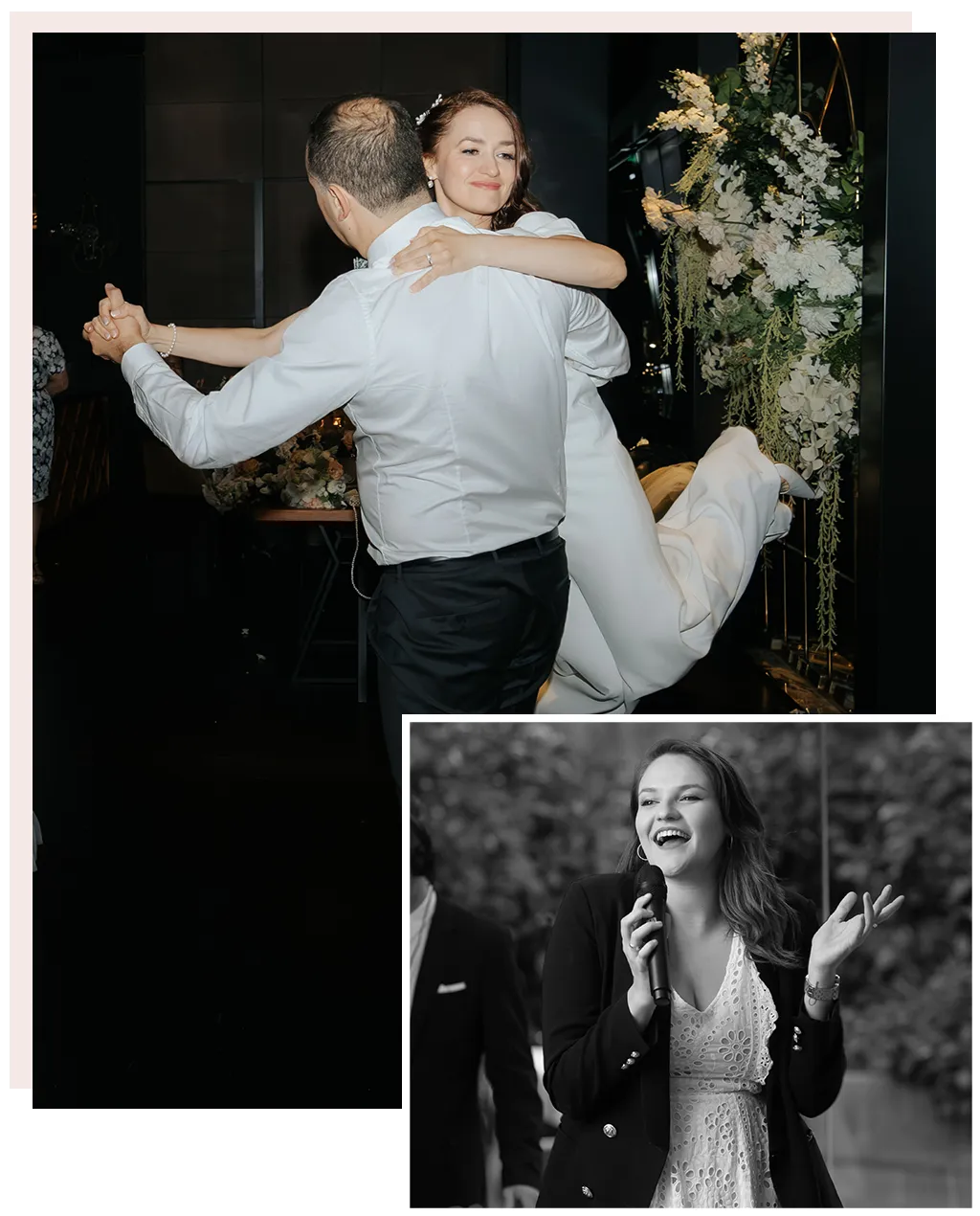 Average Cost of Live Musician
When it comes to live musicians, you'll find an array of options to suit every taste and budget. Acoustic soloists, duos, trios, and full bands are just a few choices available. The cost varies depending on the number of musicians and the complexity of their setup.
For example, an acoustic soloist can cost around $800-$1,500, while a duo might range from $1300-$2,500. If you're looking for a full band experience, expect prices starting at $3,000 and going up depending on the band's popularity and experience.
Factors That Impact Price
Aside from the number of musicians, other factors can influence the cost of a live wedding musician. Common considerations to determine how much does a live musician usually cost at a wedding include:
Musical Maestros and Their Expertise
The skill and experience of the musicians also play a role in determining the cost. Established musicians with a strong reputation and a portfolio of successful performances usually charge higher fees.
Their expertise ensures flawless execution and an unforgettable experience. Expect to pay around $1,500-$3,800 for a seasoned professional who works the crowd and keeps the party going.
Your choice of wedding venue can impact the cost of live musicians. Some venues provide in-house sound systems and equipment, saving you from additional expenses.
However, if the venue lacks adequate audio facilities, you may need to hire external equipment, such as speakers and microphones, which can cost between $500 and $1,000. Remember to factor in these additional expenses when budgeting for your live musicians. Melbourne Entertainment Company includes equipment when you hire our talents.
Duration and Performance Times
The duration and performance times of your live musicians will also affect the cost. Most soloists and duos charge an hourly rate, with two-hour sets usually costing around $1,500-$3,500.
Full bands generally perform for a minimum of three hours, with prices in the range of $2,800-$5,000. Some bands may also require a break every hour, which can eat into the duration of their performance.
Keep in mind that many musicians charge additional fees for overtime and late-night performances. So if you're planning an after-party or your main event is running late, be prepared to pay extra for live music at your wedding celebration.
Transportation and Accommodation
If your wedding is in a different city or state, you may need to factor in transportation and accommodation for your live musicians. It's also wise to provide meals and refreshments throughout the performance.
Ensure your favorite artists arrive safely on the big day. Show appreciation and boost morale with small gestures that make them feel valued before their performance.
Live Musician Cost: What Live Musician Is Perfect For You?
The best live musician for your wedding depends on your personal preference and budget. Let's dive into the different options available to make sure you get exactly what you're looking for.
Live Musician Cost: Live Band
There is no better way to get your guests on the dancefloor than with a live band. If you want a dynamic and interactive experience, consider hiring a wedding band. The members of a live band work together in perfect harmony to bring you the best tunes and help you create a magical atmosphere.
Live Musician Cost: Wedding DJ
If you're looking for a more versatile performance, go for a DJ who can spin an array of beats and remixes to keep the party rocking all night long. Your guests will appreciate the wide selection of songs available and the ease with which they can be played.
Live Musician Cost: Duos and Trios
For something a bit more intimate, you can hire duos and trios to create an acoustic atmosphere. These ensembles can perform passionate ballads and up-tempo club remixes to add just the right touch of emotion to your special day.
Live Musician Cost: Acoustic Soloists
If you're looking for some mellow mood music, look no further than an acoustic soloist. With their signature sound and sensitive playing, these performers can capture the essence of your special day in a heartfelt way.
Choose the Perfect Live Musician!
Now that you know the options available and how much they can cost, it's time to pick your perfect live musician. Consider what kind of sound you want and make sure to select an artist who will match the vibe of your wedding celebration.
Keep in mind all the factors mentioned above when budgeting for your chosen performer – and don't forget to factor in the extras like transport, accommodation, and equipment hire.
At Melbourne Entertainment Company, we offer a range of talented live musicians to bring the perfect ambiance to your special day! From soulful acoustic performances to energetic bands, we've got you covered.
Contact us today to book our exceptional musicians and ensure an unforgettable musical experience for you and your guests!