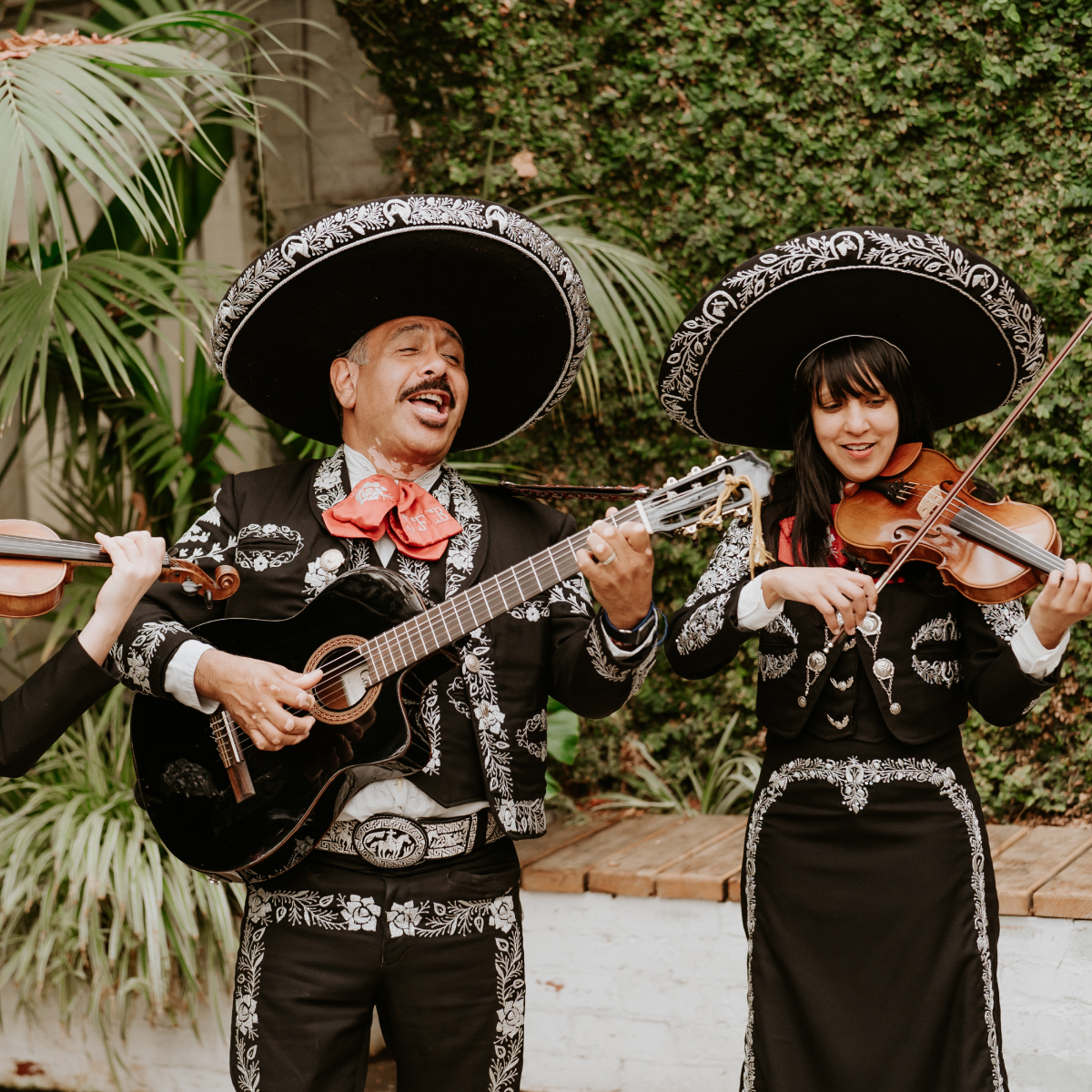 SOLO | DUO | TRIO | MORE!
ABOUT
Create an authentic fiesta feel at your event with a Mariachi band/act. Our Mexican musicians perform incredible Latin American & Mexican music creating an ambience that will have your guests feel as though they're in cafe deep in the streets of Mexico. Have your evening strummed away with the smooth flamenco style guitar and eye-catching Mexican costumes.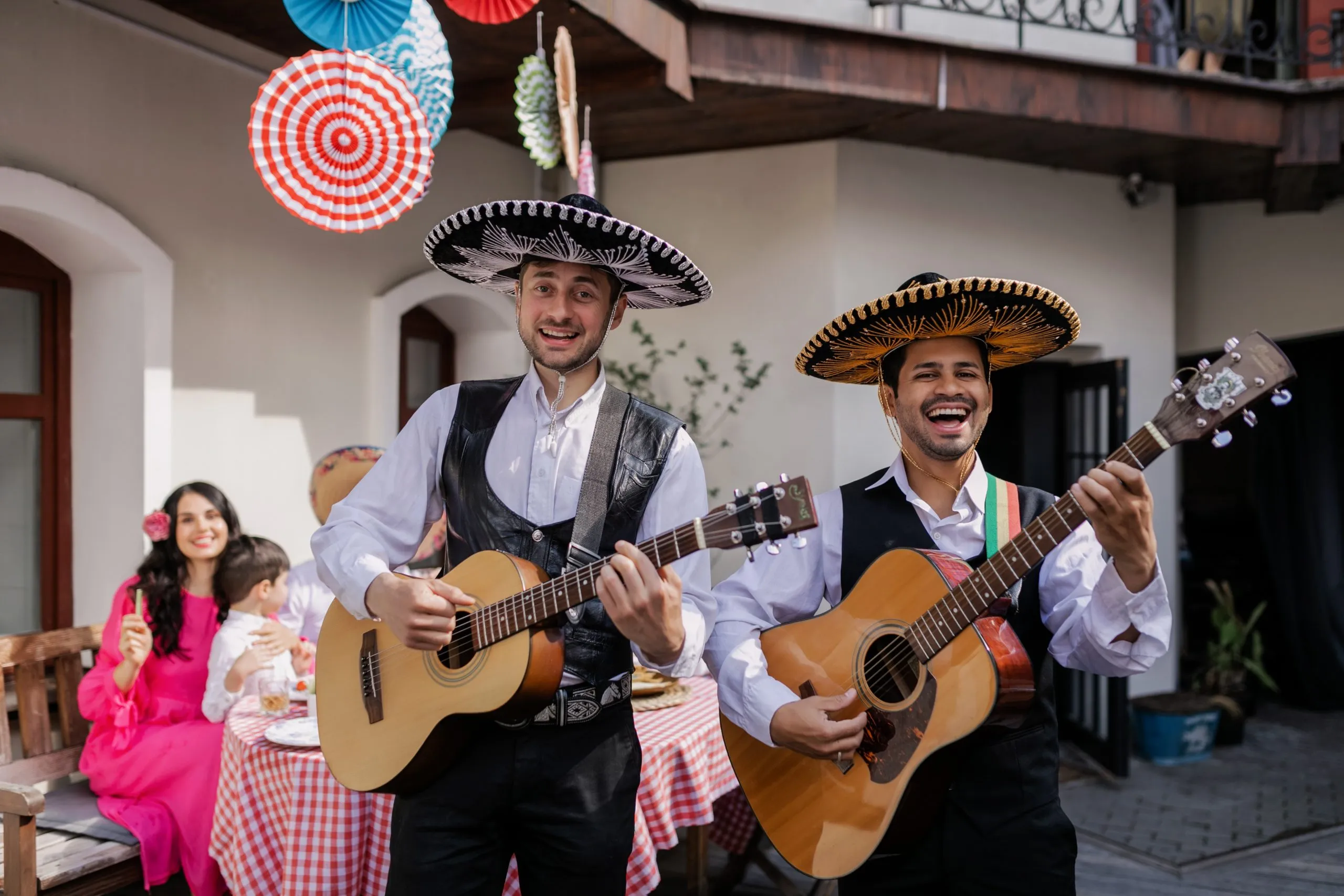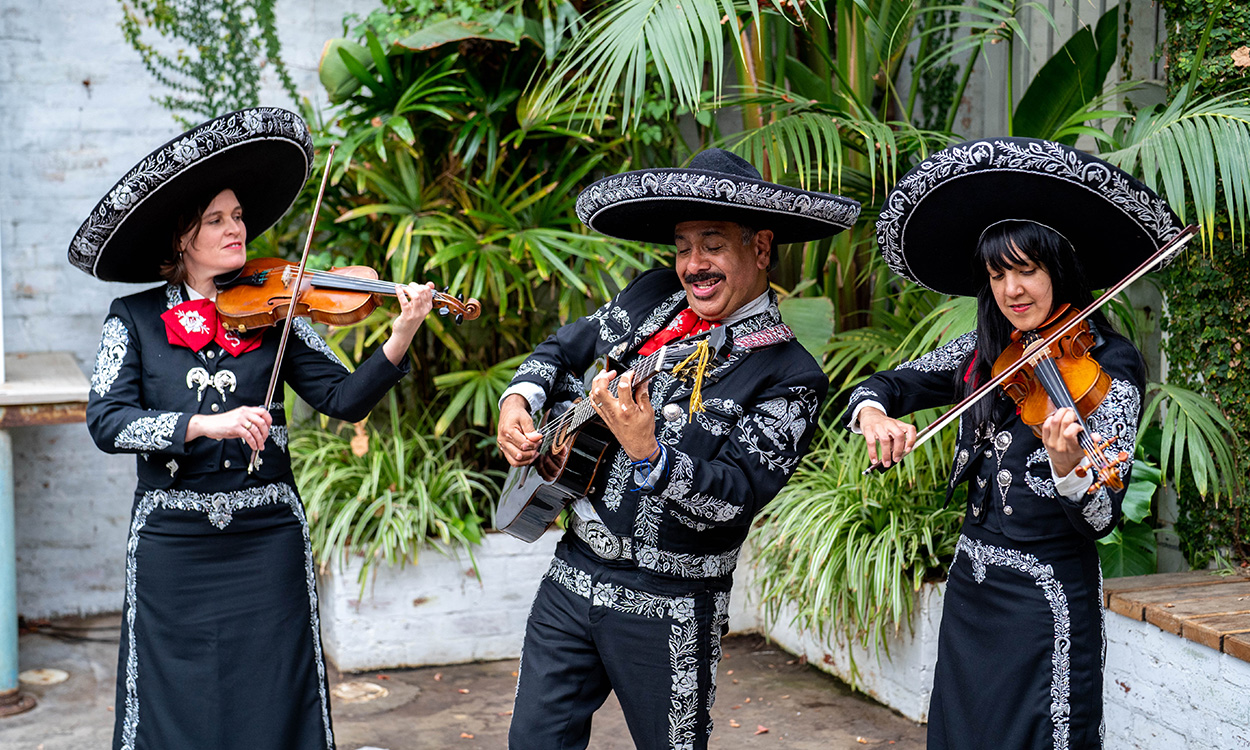 Mariachi Trio, Duo or Solo
Eclectic performer Alejandro and his Mariachi Band know how to create a vibrant atmosphere at events with their dynamic performances of Mexican, Tex-Mex and Latin American music from a wide range of cultures. The combination of guitar, violin & brass cultivates a genuine Mexican flavour that is undeniably impressive. El Mariachi Solitario is a Solo Performer Guitarist and Singer (Roving or Stationary) for any type of event or corporate function. Whether you're after a humorous moment or a magical Mexican fiesta theme – our musicians are the perfect quirky addition to ensure that your event is remembered.
Adam Hills – Comedy Festival
Our trio has performed for Adam Hills during a recent comedy tour for the Melbourne Comedy Festival live on stage as part of his performance! They were booked as a highlight piece over more than 12 shows through the amazing team at Token. The Mariachi trio has also toured Australia with Adam as his show travelled the country.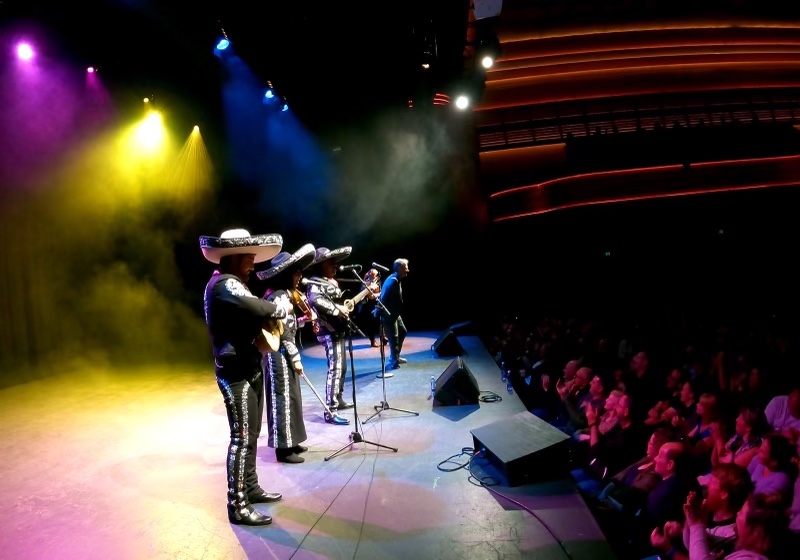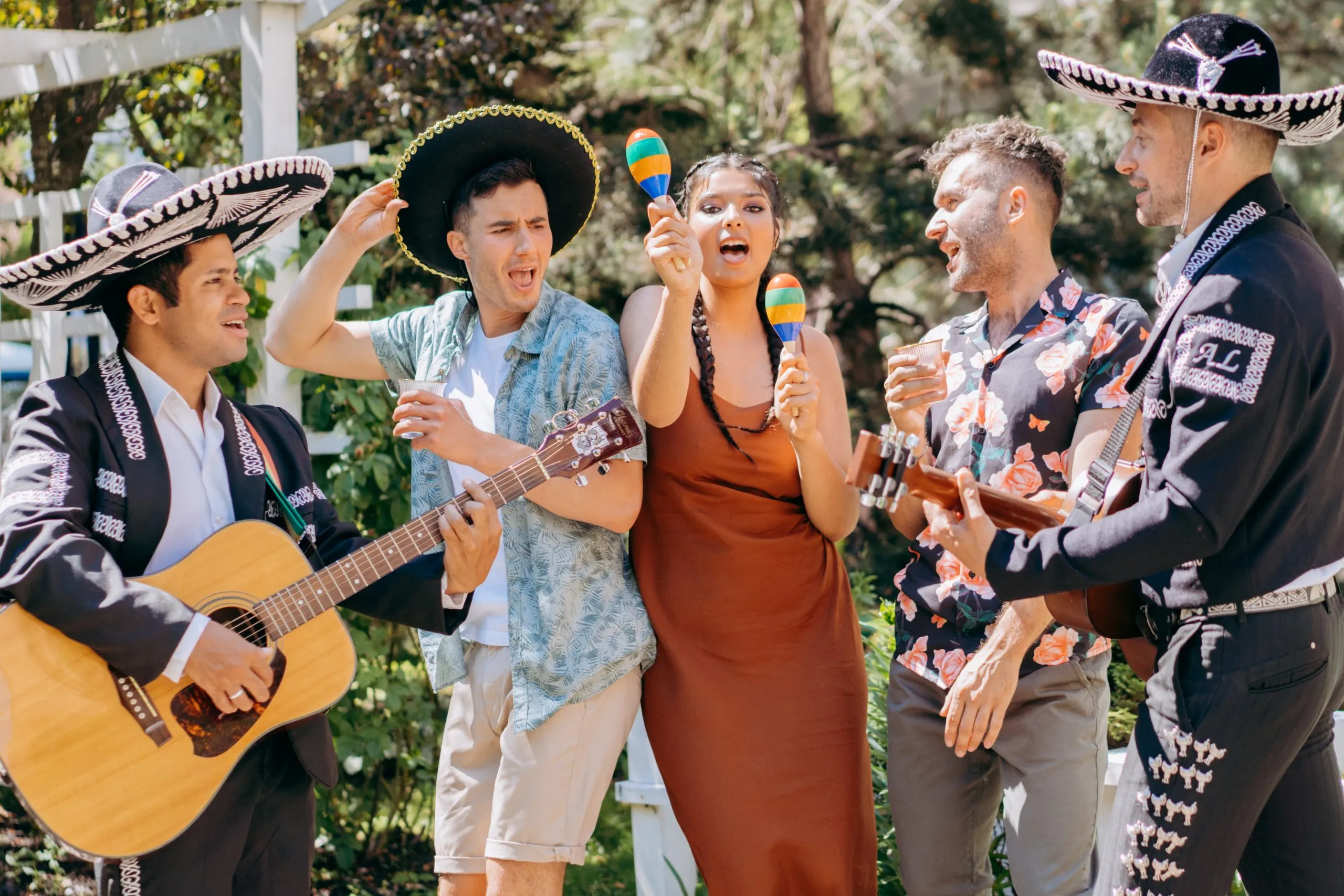 Fiesta
Prepare to have your guests raving about the impressive musical performance & entertaining interactive Mariachi acts. Our do much more than just playing Mexican music – with crowd interaction & even some comedic involvement throughout the act. Enquire with our amazing entertainment managers today about how this piece can transform your event.