Top 40 Wedding Ceremony Exit Songs
After what seems to be a long time creating the best memories with your partner, you're now tying the knot with the sweetest "I do" humanity will ever hear. As you walk down the aisle, hand in hand, with a joyous grin on your face, you deserve the top wedding ceremony exit songs to be played while you're walking away.
What are Wedding Recessional Songs?
The recessional starts right after the couple read the cheesy and sometimes, let's face it, embarrassing exit lines in the vows, and the wedding party and guests celebrate your love as you walk down the aisle towards your happily ever after. The celebration begins with these songs, which reflect the joy of finding your soulmate and can last for about 5 minutes or so. These get everyone pumped up to start celebrating while giving you and your partner all the love in the world!
Why are Recessional Songs to Exit Important?
Walking back down the aisle after getting married is supposed to be a joyful moment. But often, the music chosen for this moment is anything but joyful. It's either sappy and slow or completely blank. That's why recessional songs are so important.
They set the tone for the rest of your life together and let you start on the right foot. Walking back down the aisle to a fun, upbeat song will boost energy and put a smile on your face. It's the perfect way to start your new life together!
It can be a fun and upbeat tempo that help to set the tone for the reception and get everyone in the mood to celebrate. Or perhaps a song with a more personal meaning. Like Highway to Hell, if you feel like it, or maybe Bad Romance, if you are caught by a ra ra ra roma – romantic love limbo. No, really, whatever the choice, the important thing is that the recessional song is a reflection of the couple's personality and style!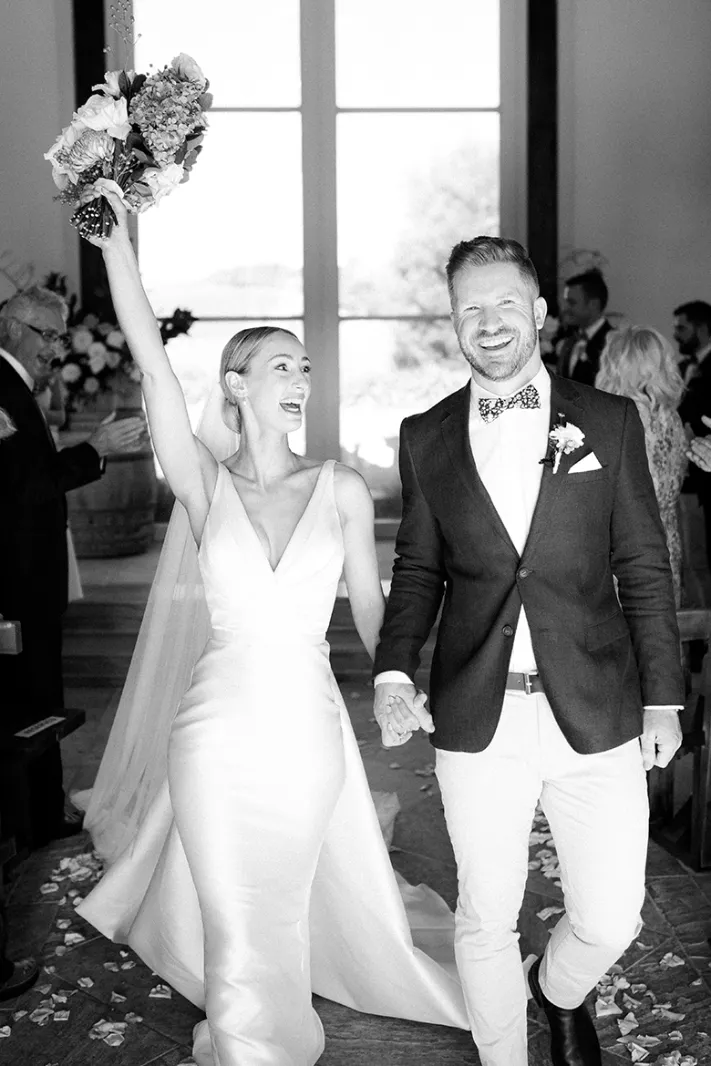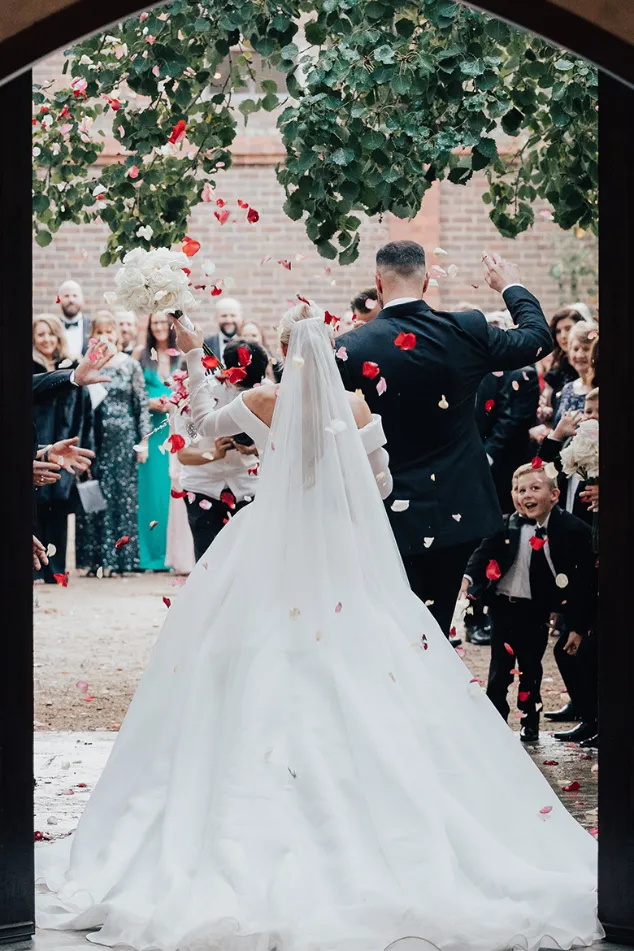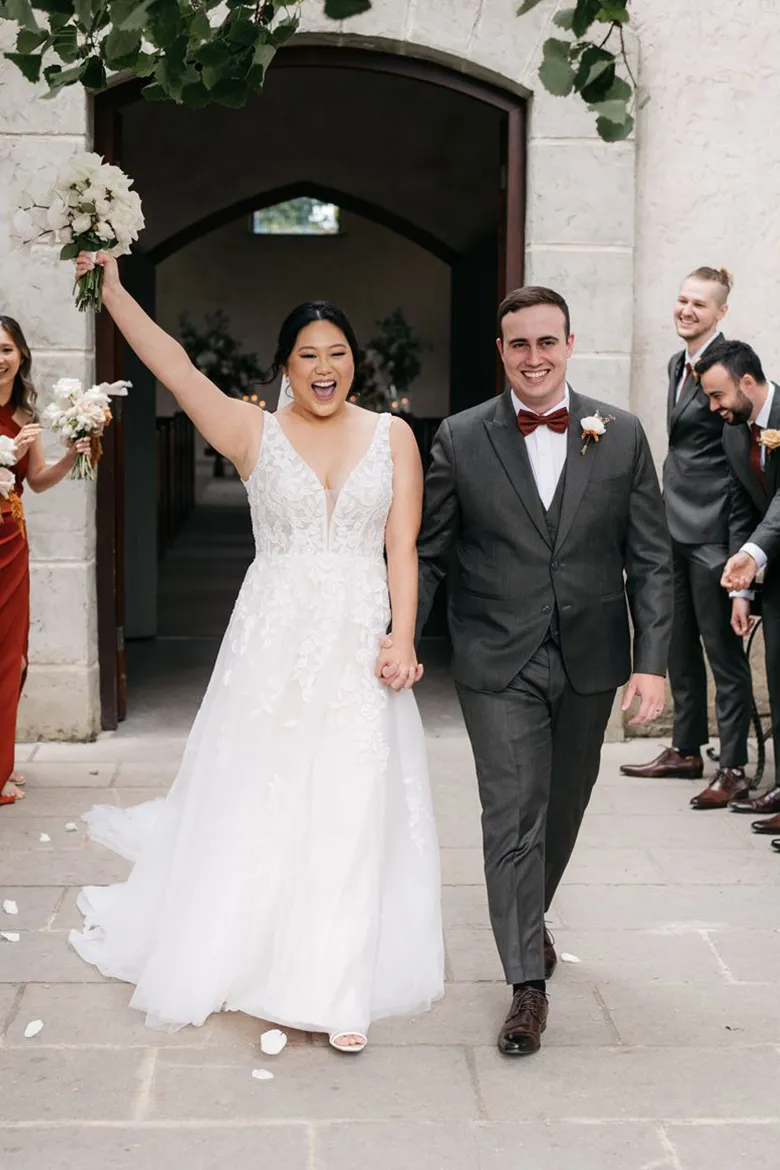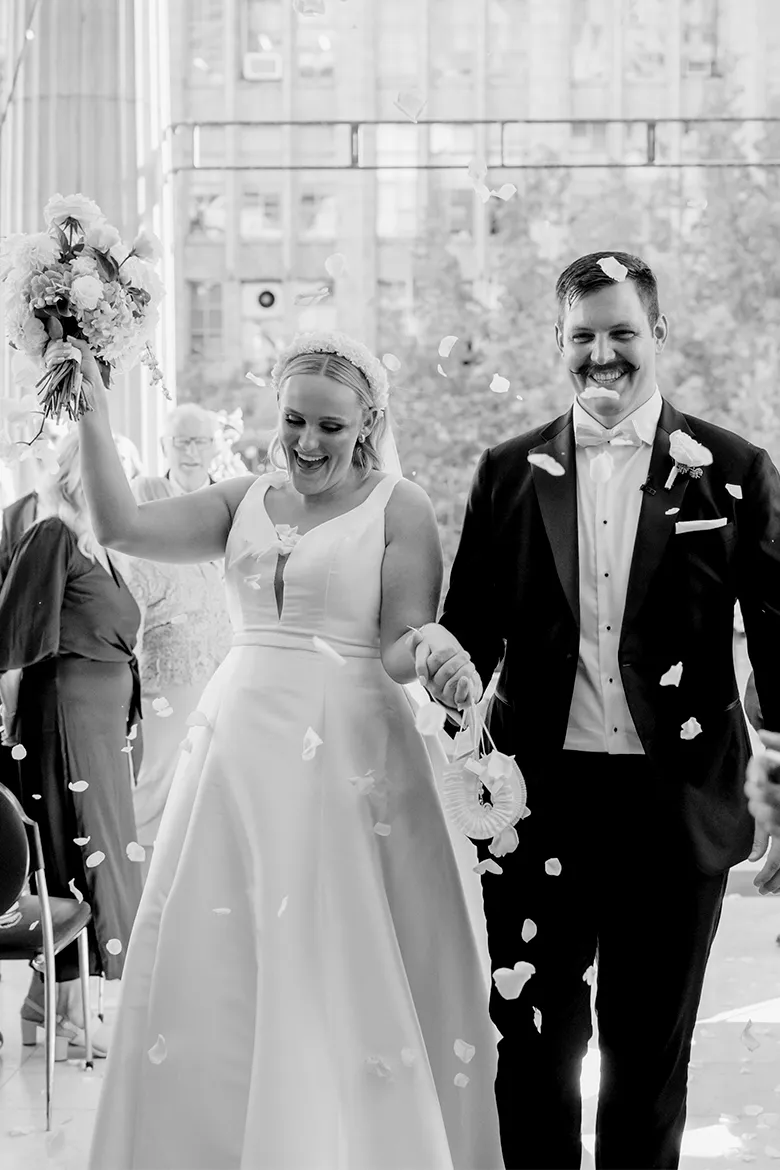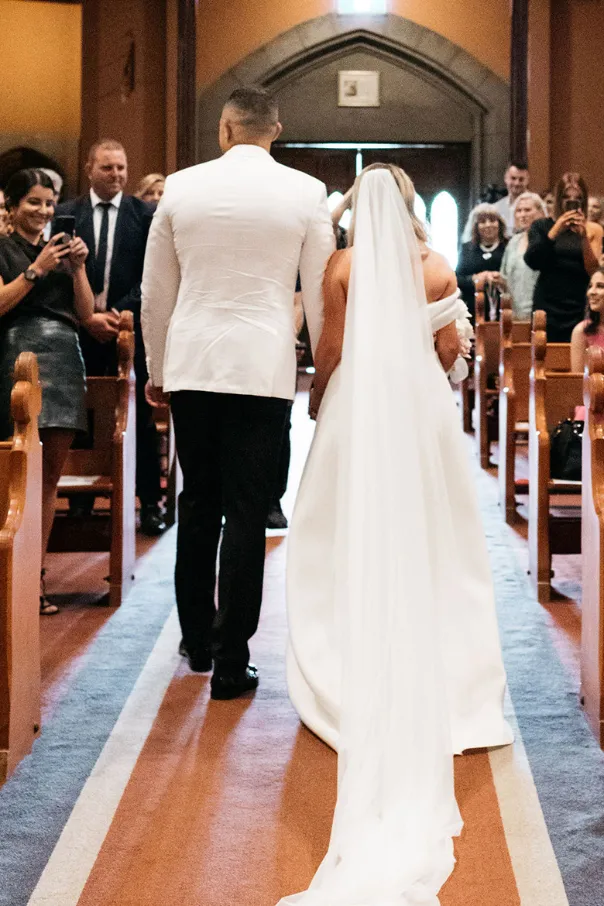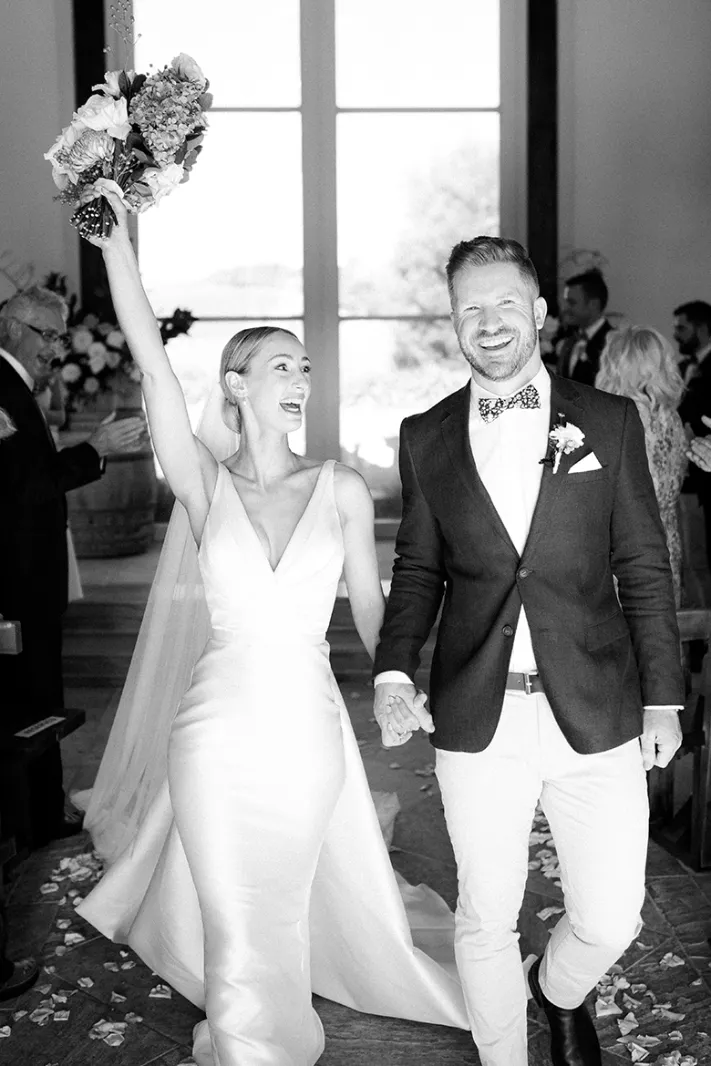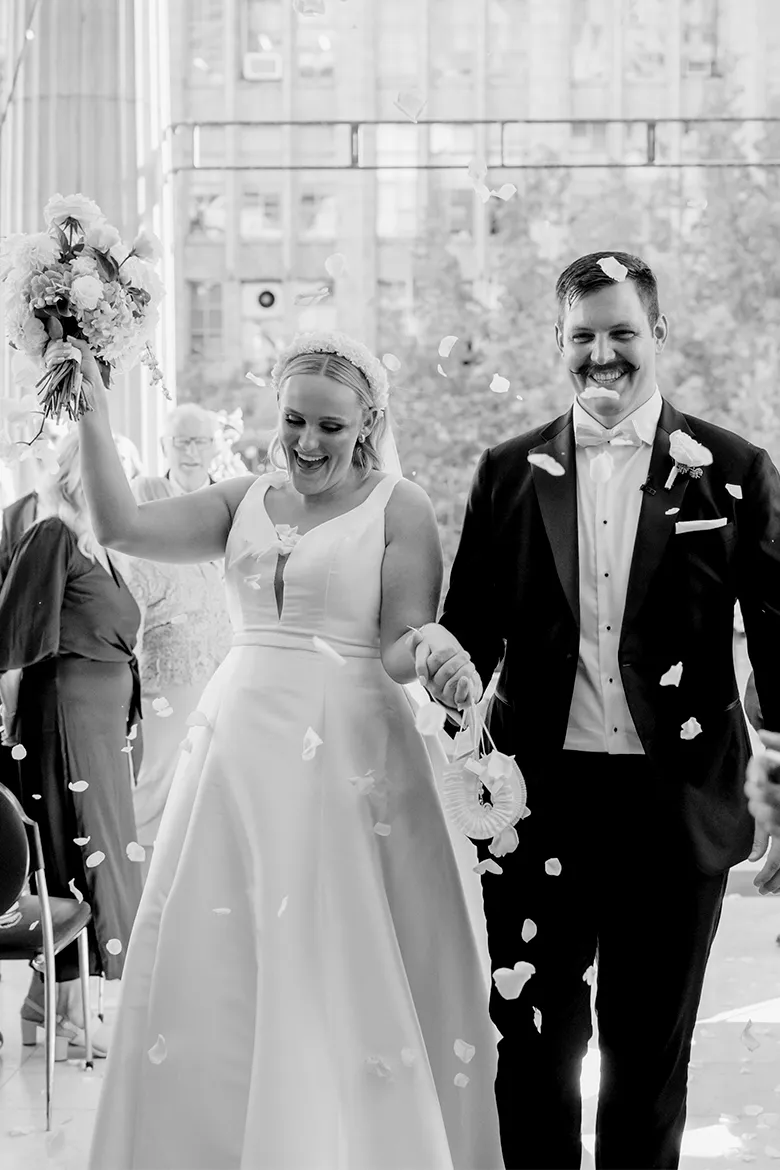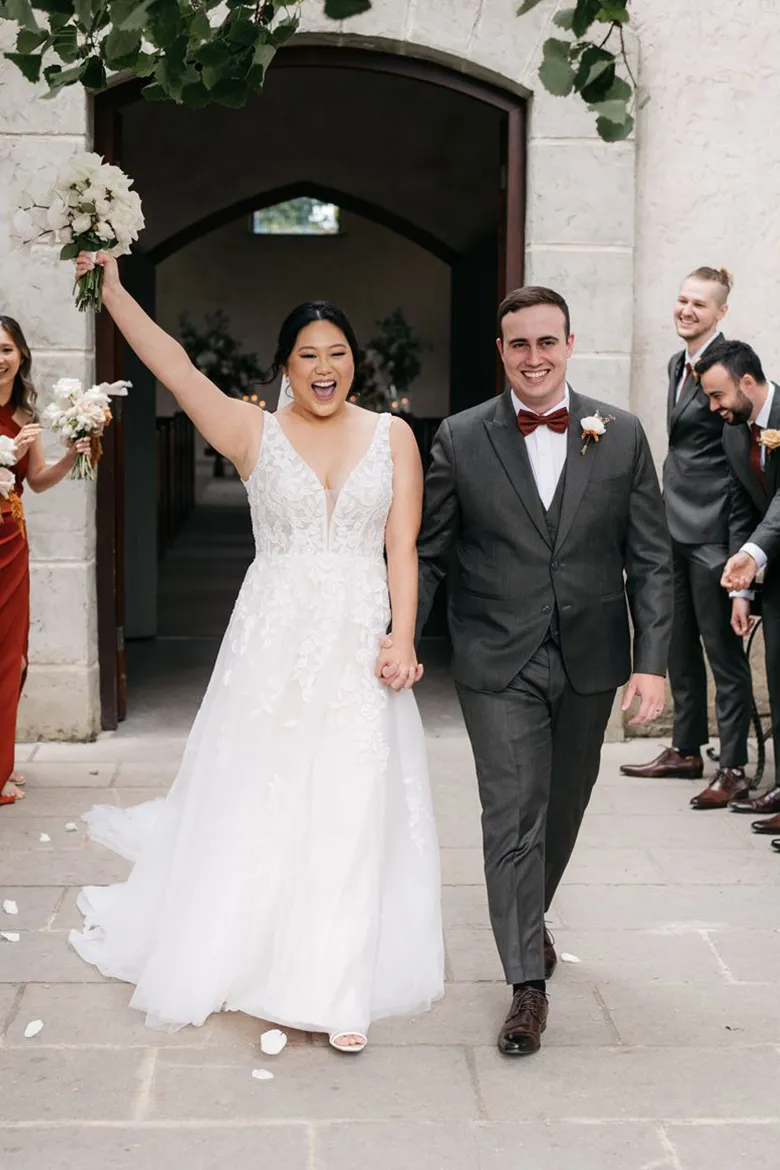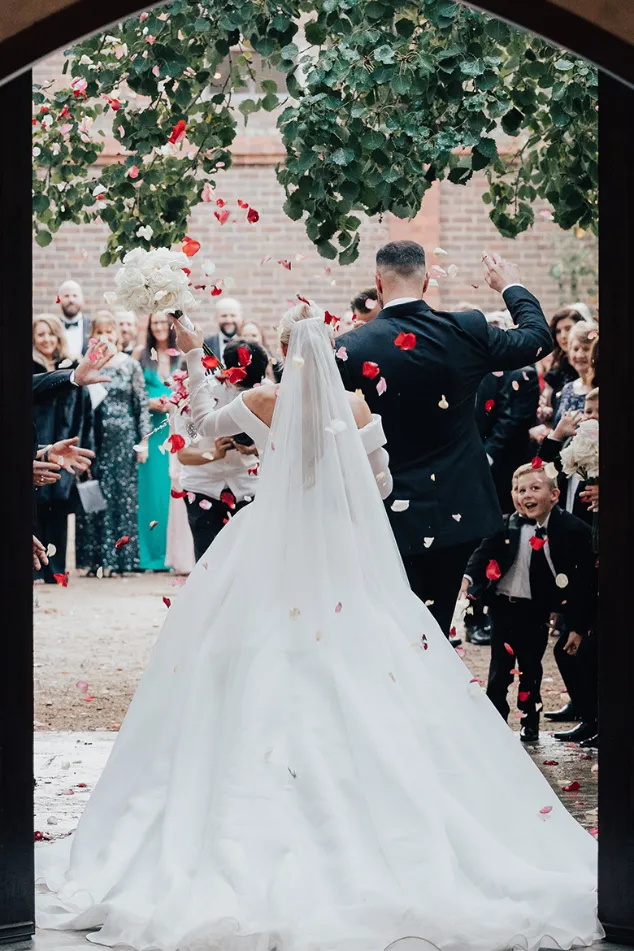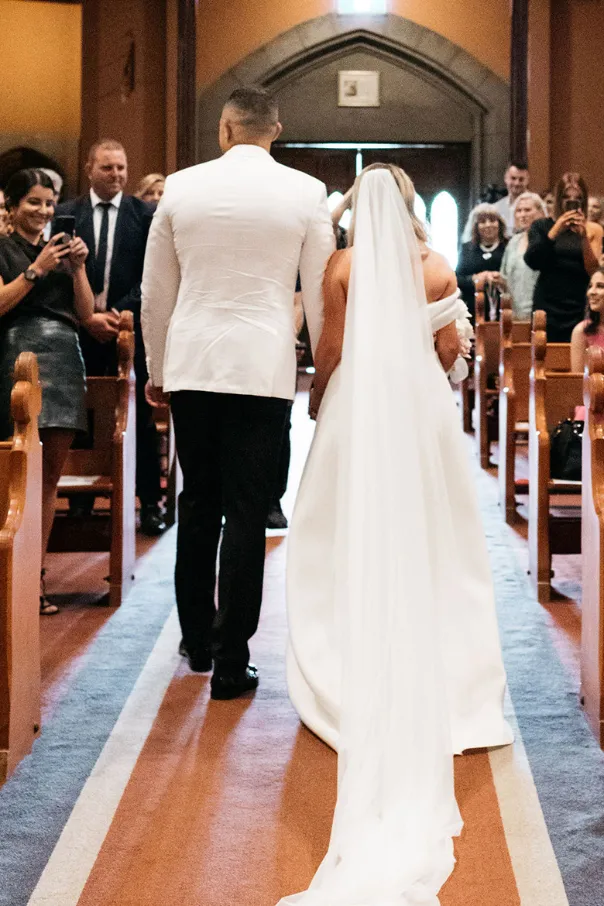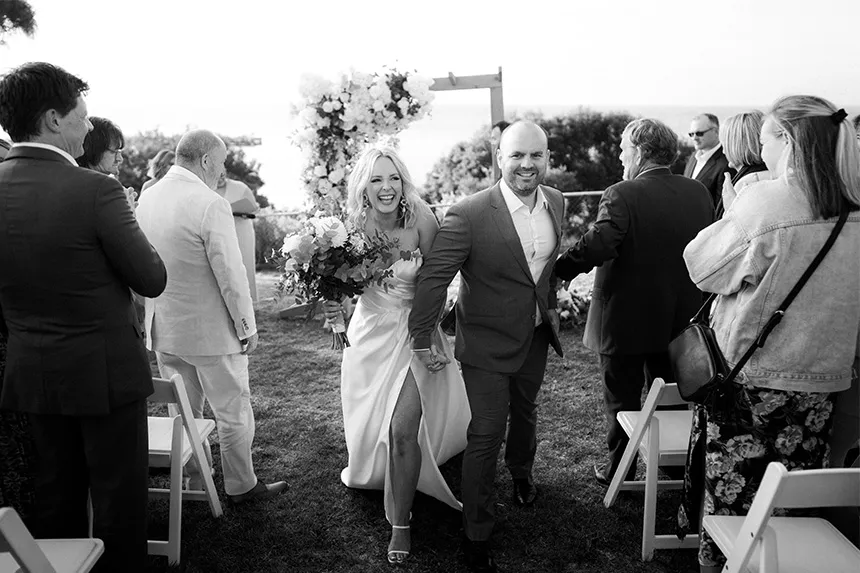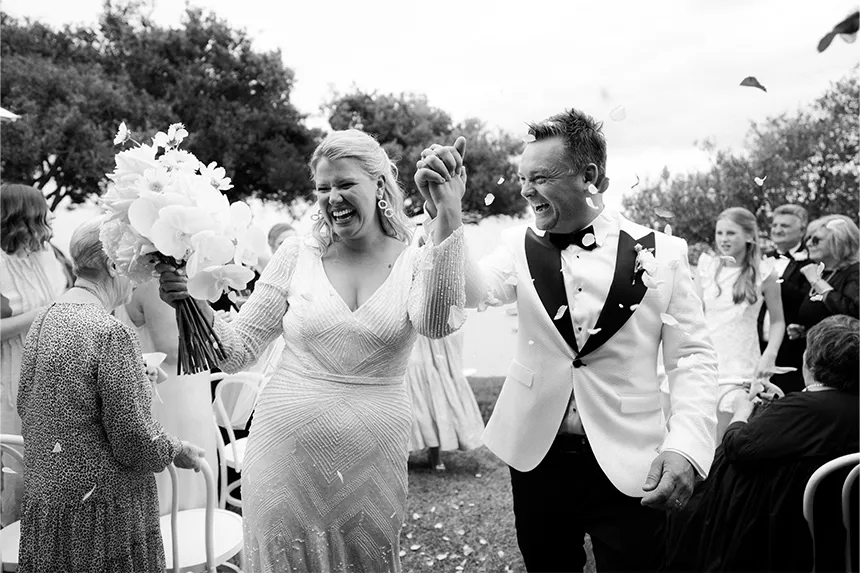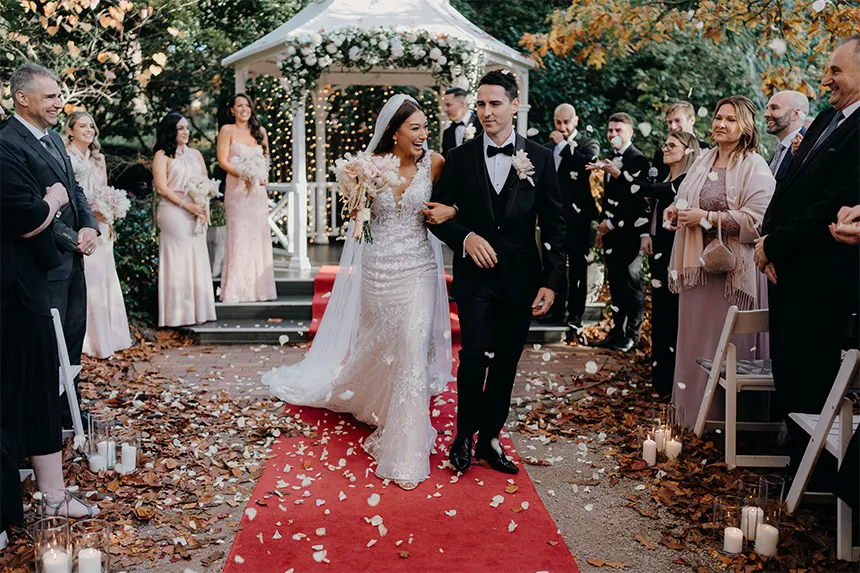 What is the most popular wedding song to walk down the aisle to?
There is no definitive answer to this question, as the choice of a wedding song is highly personal and depends on a variety of factors, including the couple's musical tastes and preferences, as well as the overall tone and style of their wedding. Some popular choices for walking back down the aisle include romantic ballads by artists like Elton John or Adele, upbeat pop songs by artists like Katy Perry or Beyonce, or classic rock songs like Thunderstruck by AC/DC. Ultimately, the most important thing is that the wedding song reflects the couple's love and happiness on their special day.
What is a fun song to walk down the aisle to?
Many fun songs would be perfect for playing as you walk down the aisle on your wedding day. Highway to Hell would be a fiery and energetic choice, with its driving guitar riffs and catchy chorus. Thank U Next by Ariana Grande would also be a fun and sassy option, with its upbeat tempo and celebratory lyrics. With its classic boy-band vibe and catchy hooks, bye-bye by NSYNC would be a fun and nostalgic option. And Someone You Loved by Lewis Capaldi would be a romantic and emotional choice, with its tear-jerking lyrics and beautiful melody. Ultimately, the best wedding song will reflect your personality, style, and happiness as you take this important step in your life together.
What is the number 1 wedding song?
We highly recommend that your top wedding exit song would be the one that symbolizes the couple's relationship. The collection we listed above is a great start to getting in the mood for your big day. 
Are you going to the wedding with a happy heart? A love song of any genre will work best for your very special moment. Or are you just plain ecstatic to be tying the knot? Have fun, and pick that great upbeat track! Whatever you choose, remember it's your moment to put on a show for all your loved ones. Enjoy every second of it!
How many songs should you have for walking down the aisle?
Normally, only one song is played as the couple walks down the aisle on their wedding day, although there may be more music depending on whether this process is part of a larger procession or ceremony. Some couples choose to elope and avoid any kind of musical procession, while others may choose to have numerous songs as they walk down the aisle. But what the heck? It's your wedding, so if you want to incorporate a dozen songs or just one, it is entirely up to you!
So really, What is a good exit song for a wedding ceremony?
The best way to end your wedding ceremony is to end with a bang! Think about flower explosions, butterfly attacks, confetti bonanza, or a grand exit with sparklers and streamers. Really though, whatever you choose, make sure it reflects the energy and happiness of your special day and is enlivened with a great exit song! Melbourne Entertainment Company has the best collection of wedding songs and wedding entertainment. We can tailor a killer playlist to help make your wedding ceremony a truly unforgettable experience. Browse the amazing DJ roster in our catalogue and book your perfect wedding entertainment today!