Hire the most professional wedding DJ Melbourne has on offer. Browse below through our list of more than 20+ experienced wedding DJs in Melbourne.
Experienced Melbourne Wedding DJ Professionals
When searching for a Wedding DJ Melbourne Entertainment Company showcases the most professional, exciting and entertaining wedding DJ hire Melbourne has on offer. Our selection of elite professionals have years of experience in keeping your guests on the dance floor until the early hours of the morning. They also curate the perfect playlist by submitting requests, and customize the music that your Melbourne wedding DJ will be spinning. But be very cautious when considering booking a friend, and don't hire an out-of-touch wedding DJ, a fresh cool and entertaining professional who regularly performs for couples who are tying the knot every week!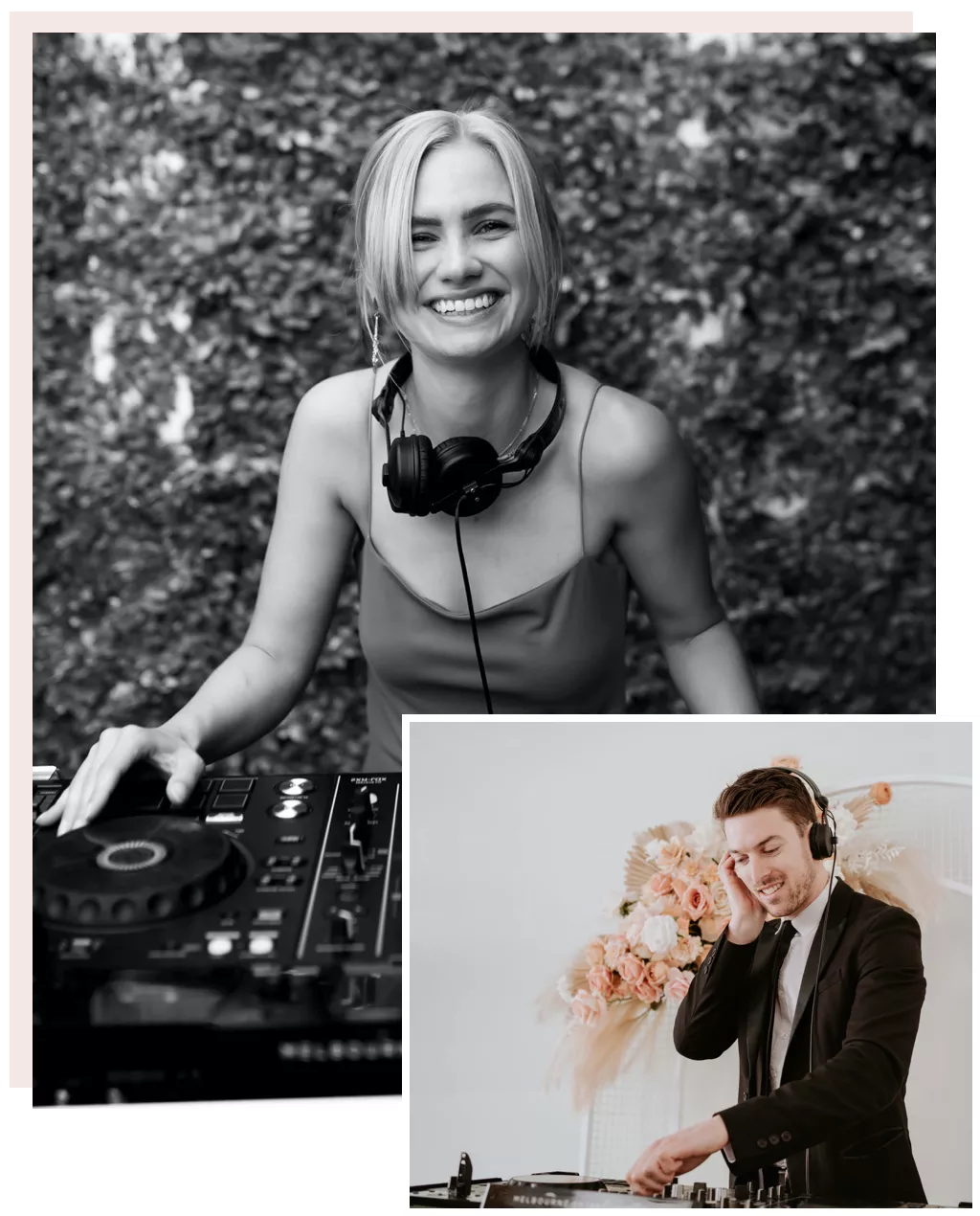 What do you want your Wedding DJ to do for you on your big day?
Are you just looking for a regular Wedding DJ in Melbourne? Or are you also looking for a bit of extra flair and excitement in their performance or would you also like your performer to have an additional skill? We have a number of artists that have extra abilities to keep your guests engaged and dancing all night long. Explore some of the different categories of DJs that we have which include Sax Percussion or Wedding DJ and MC packages. A very popular category of entertainment for couples wanting both Acoustic & DJ entertainment at their wedding are our Complete Soloists. These are performers who can look after your entire day, furthermore, they serenade you down the isle, then jump behind the decks for your reception
Don't book an old out-of-touch, has-been Wedding DJ hire a young, fresh, and cool professional that fits inside your budget.
Questions about your wedding DJ
Got a questions? We're here to answer! If you don't see your question here, drop us a line on our Contact Page.
What is included if I book my wedding DJ with MEC?
– A microphone for your speeches
– 2x Powered Speakers & stands (sufficient for a dancefloor of up to 150 people)
– Premium Pioneer DJ equipment
– Unlimited phone & email correspondence with your Entertainment Manager in the lead-up to your big day.
– A direct Telephone or Zoom chat with your artist to chat about logistics, song choices & playlist curation to ensure that your music list is perfect on the night.
– Our entertainment managers will liaise directly with your venue to ensure that everything runs smoothly. You won't be stuck coordinating bump-in requirements or induction certificates.
– When booking a Wedding DJ Melbourne Entertainment Company makes the process as smooth as possible for you. Sit back, relax & say "I do…"
What options do you have for the reception?
Can my DJ play music for the ceremony?
Absolutely they can! You can extend your wedding DJ booking forward by an hour or two and have them look after the key songs during your ceremony. They'll bring along an additional speaker to play music as soon as your guests start arriving. Furthermore, we recommend having music playing 30 minutes prior to your ceremony start time for the keen beans who arrive early! They'll play your key songs as you walk down the aisle, sign the certificate and walk back down the aisle after you're all signed & locked in!
If you're also looking for some live entertainment during your ceremony/canape time – feel free to check out some of our:
– Acoustic singer/guitar soloists
– Acoustic duos or trios
– Solo guitarists (no vocals)
– Pianists / Piano / Keyboard Players
– String Quartets / Duos / Trios
– Harpists
How do I choose the songs I want played?
Upon confirming your booking with us, we'll send you a 'Wedding Expectations form to complete. Here you will have room to enter your:
– Overall style/vibe you're going for
– Formality songs (first dance, entrance, Father/Daughter, etc…)
– Top 10 must-play requests
– Additional song requests
– Do-Not-Plays (for any tragic over-done wedding songs that you DO NOT want to be played on your big day)
This way you'll have full customization over the music style you hear at your wedding. Similarly, we also promote our artists as being adaptable to different crowds and situations rather than "the best at mixing House music" for example. Weddings have diverse ranges of crowds, and keeping everyone happy is a professional skill that our performers are exceptional at.
What will my DJ wear on the night?
Our impeccably polished performers will come dressed to impress! As a standard outfit, the attire will be 'formal cocktail'. Think suits, ties, jackets, and cocktail dresses! But if you're having a more chill wedding – you're welcome to request more of a smart casual chinos/shirt vibe. Or 'leave the tie' at home! But on hot summer wedding days 30 degrees and above, our artists may wear chino shorts or a more breathable outfit.
Can my wedding DJ MC on the night?
 Some of our wedding DJs can also MC! Not all of them are comfortable, however, so please make it clear that this is a requirement on your inquiry as it will impact which performers we suggest.
 If MCing is very important to you, we highly recommend employing the services of a professional stand-alone MC whose sole job it is to MC on the night. Separating the roles on the night does ensure a more professional delivery of service. But if you are expecting a professional level of MC delivery with any additional flare/comedy/jokes/personality thrown in – we highly recommend requesting a quote for a stand-alone Wedding MC with us.
 DJing and MCing at a wedding is quite a bit of responsibility, and the DJ-MC script is standardized to ensure a consistent MC delivery at every wedding.
 Rest assured that our performers come with a wireless microphone ready to go so that your MC can be heard throughout the night if you organize your own MC.
 To check if your DJ can MC – please let us know on your inquiry & we'll only put forward options that can MC
 The DJ-MC service incurs an additional fee
Do I get to choose who my wedding DJ will be?
– Absolutely, our whole business model is based upon our couples having choice on their big day. You're welcome to choose from an array of our amazing professional Wedding DJs.
– Many of our talented individuals have additional skills, and you're able to view, watch, read and then listen to their incredible work before making your final decision.
Can I have a meeting with our chosen performer?
While it is possible to meet, we honestly believe that there isn't anything that can't be discussed over the Phone or FaceTime/Zoom early in the week of your wedding. This saves everyone time, which we know is super valuable when you're planning a wedding. If after an initial phone chat/Face-Time, you'd still like to meet your booked entertainer, then get in touch and we can organize the meeting for you.
Do we need to feed our DJ?
Firstly thanks for thinking of our stomachs! While we do encourage our entertainers to pack a snack, for anyone performing for longer than 2.5 hours, a provided crew meal would be greatly appreciated. Our performers have to be on their feet for a long time & some sustenance will help them provide an even more energetic performance for you.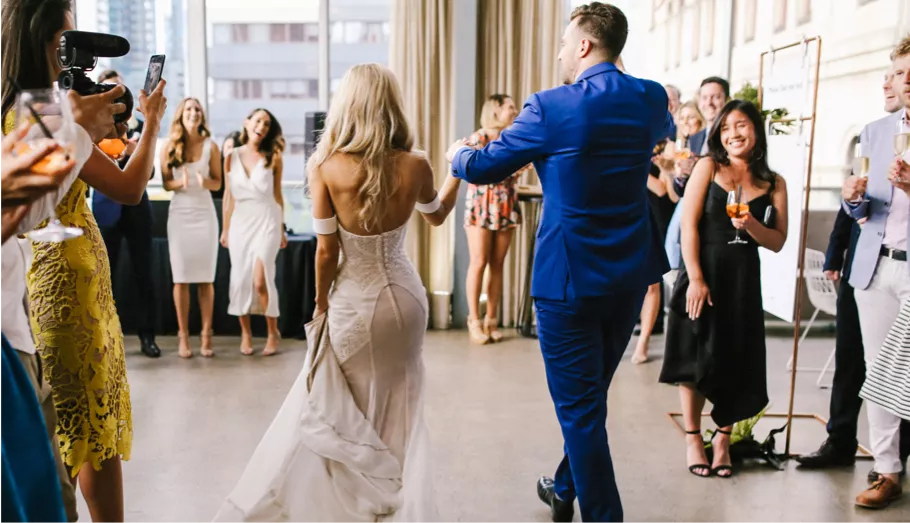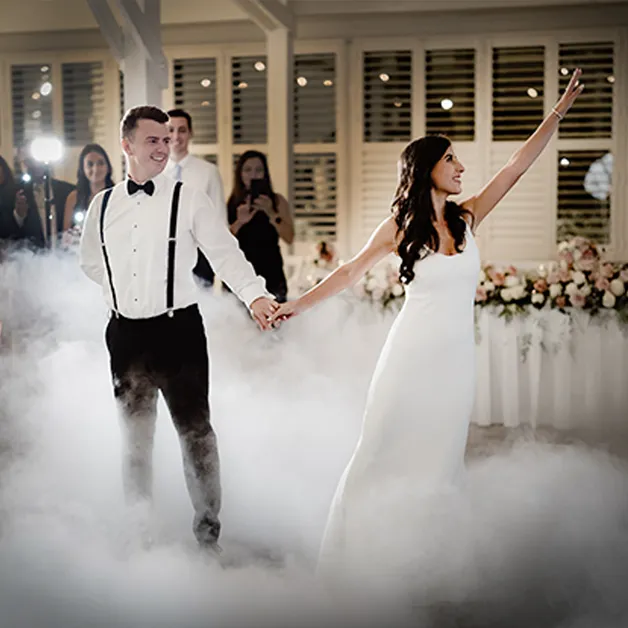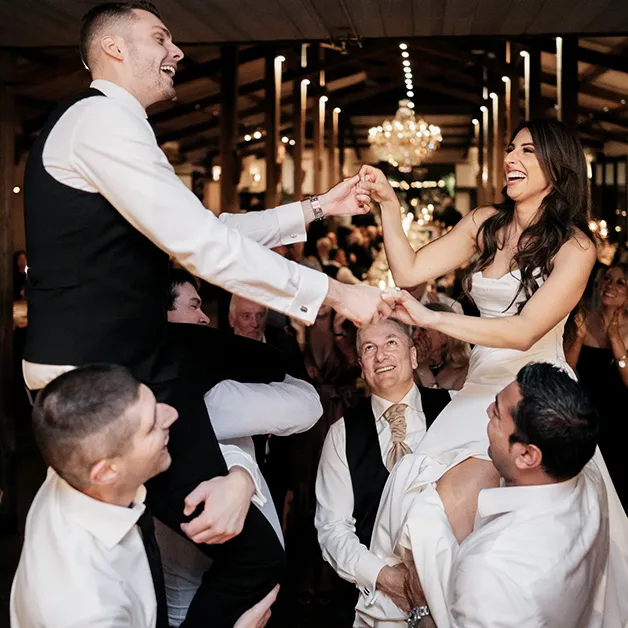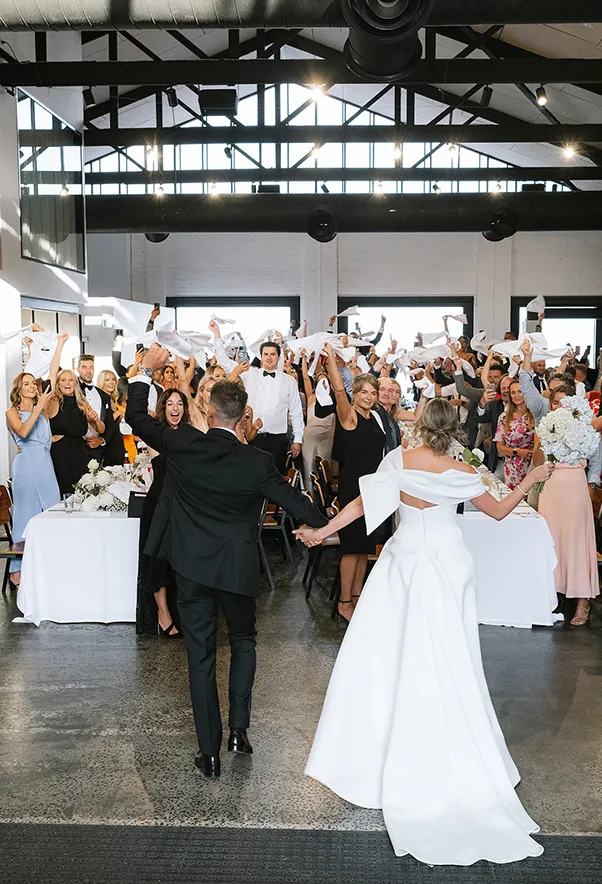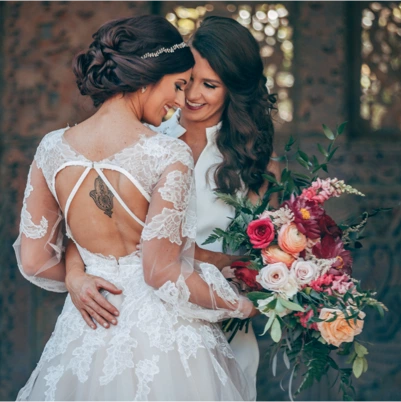 How about a DJ who can sing?
Our Hybrid DJ Singers cannot only spin the greatest and best hits from behind the DJ decks but can also sing! This amazing vocal DJ performance is truly unique, with only a handful of performers capable of this in Melbourne.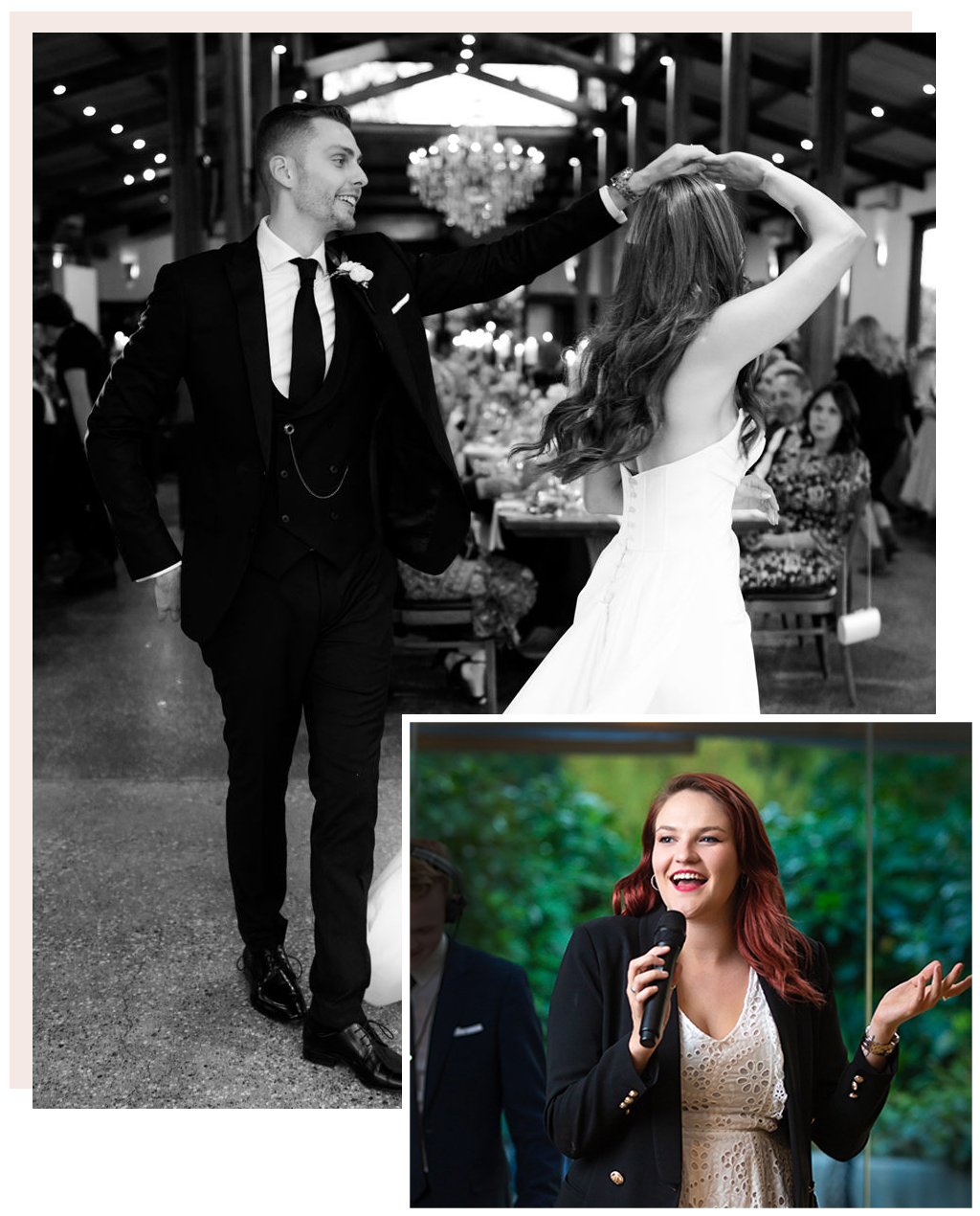 Berni is a superstar singer-songwriter-performer with a unique, husky and soulful voice. Since her acclaimed singing fame gained as a finalist on The Voice 2017, Berni has begun to DJ as a hybrid DJ-Singer & is now an impressive addition to your wedding DJ Hire, corporate event or any stand out celebration entertainment.
Sean has played in live venues and at events for the past 15 years. He knows how to read a crowd and deliver what they want. Music radiates from Sean in all forms, in the same way resulting in diversity and good vibes delivered through his DJ & Vocal performances.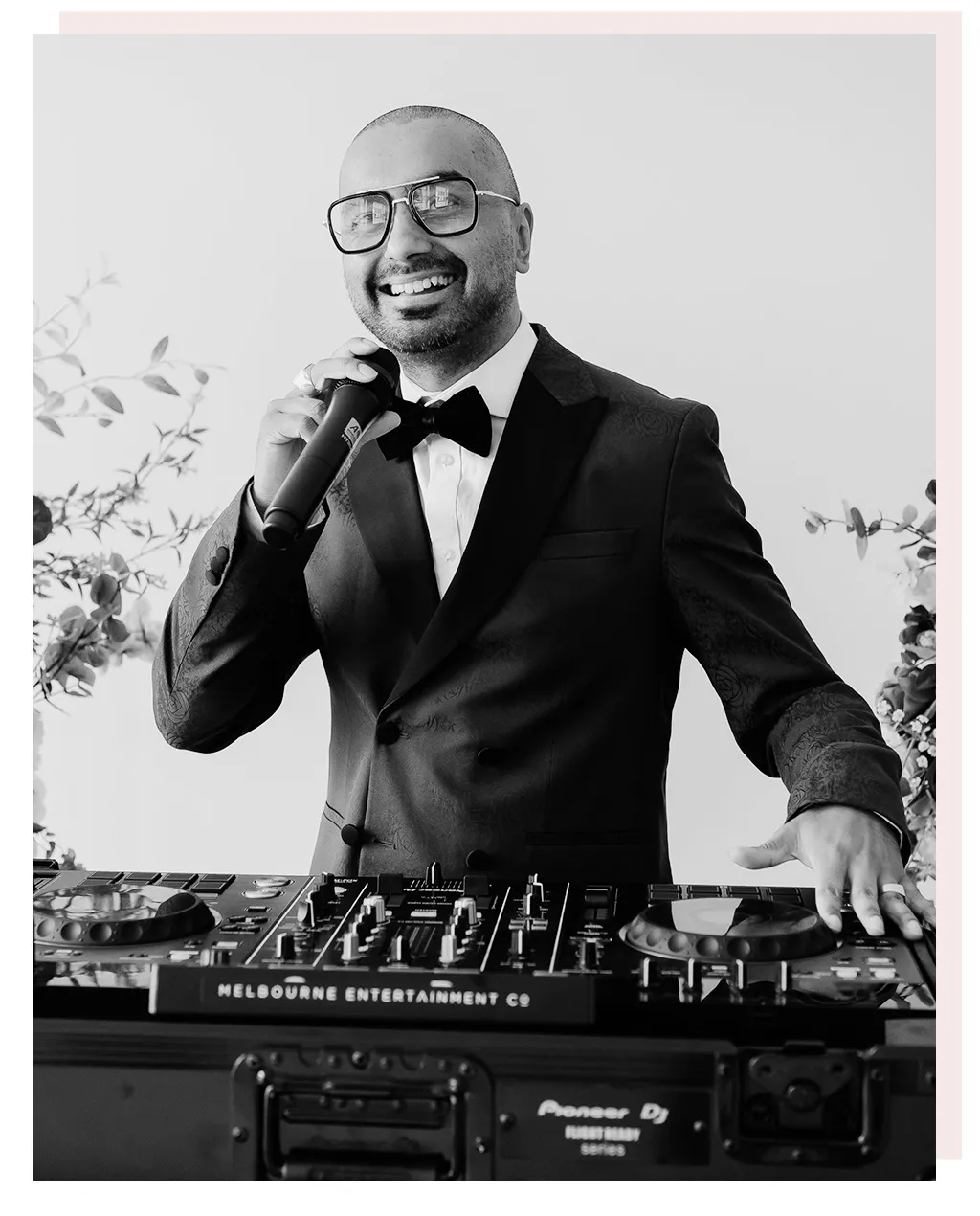 Wedding DJ and MC Options
These incredibly talented Wedding DJ MCs have the gift of the gab. They'll engage your guests & ensure your night runs without a hitch. Our DJ MCs will read off a script that you customise to personalise your perfect day.
Wedding DJ, Band or Acoustic Musician?
Ask for a quote to compare pricing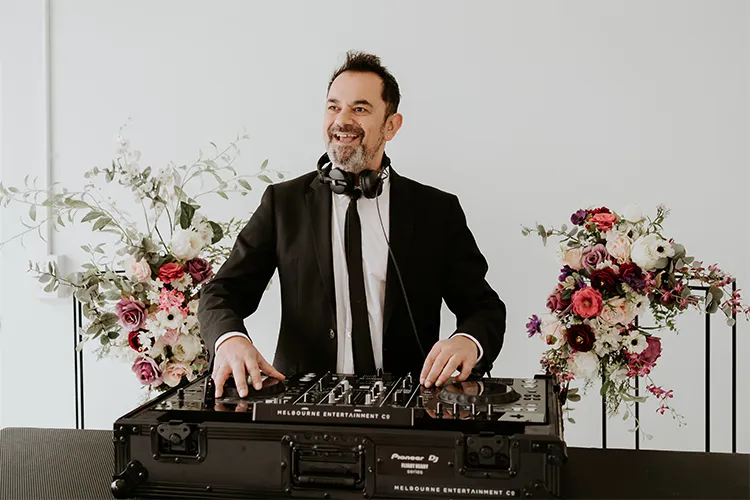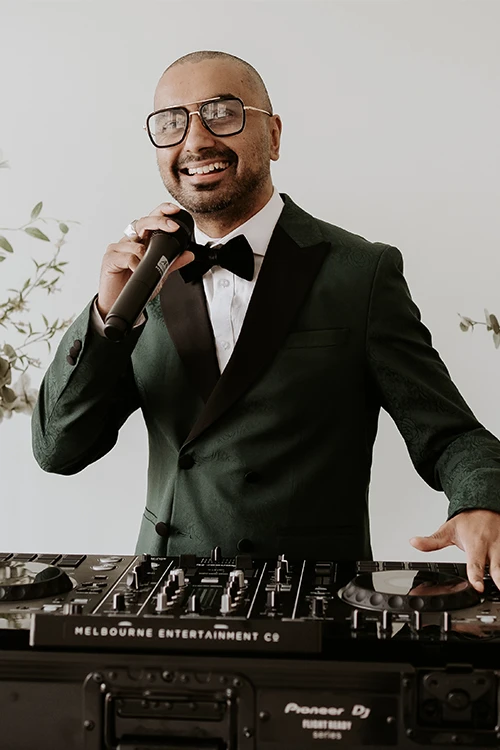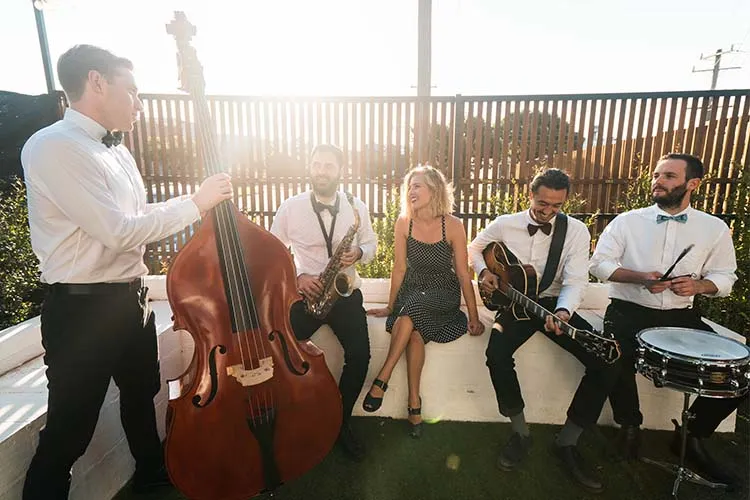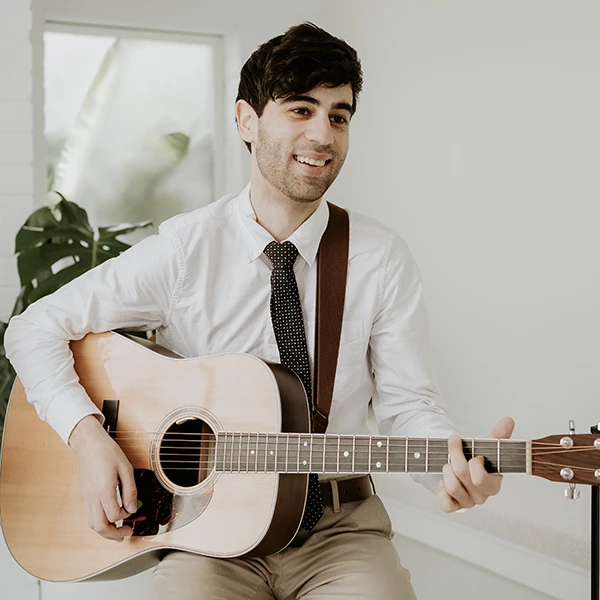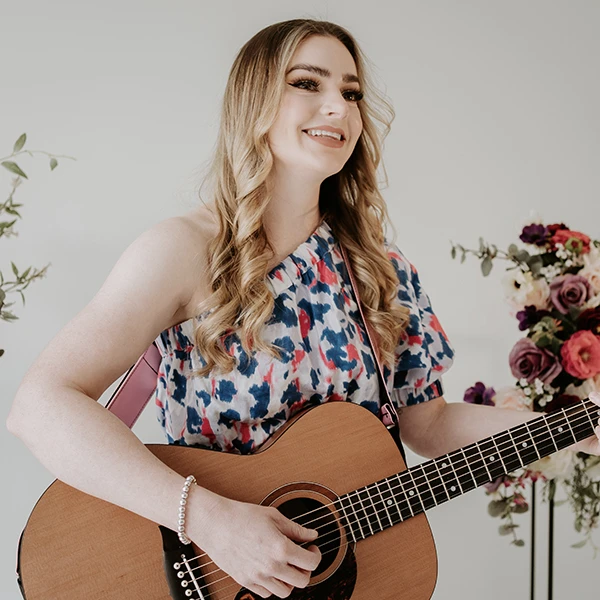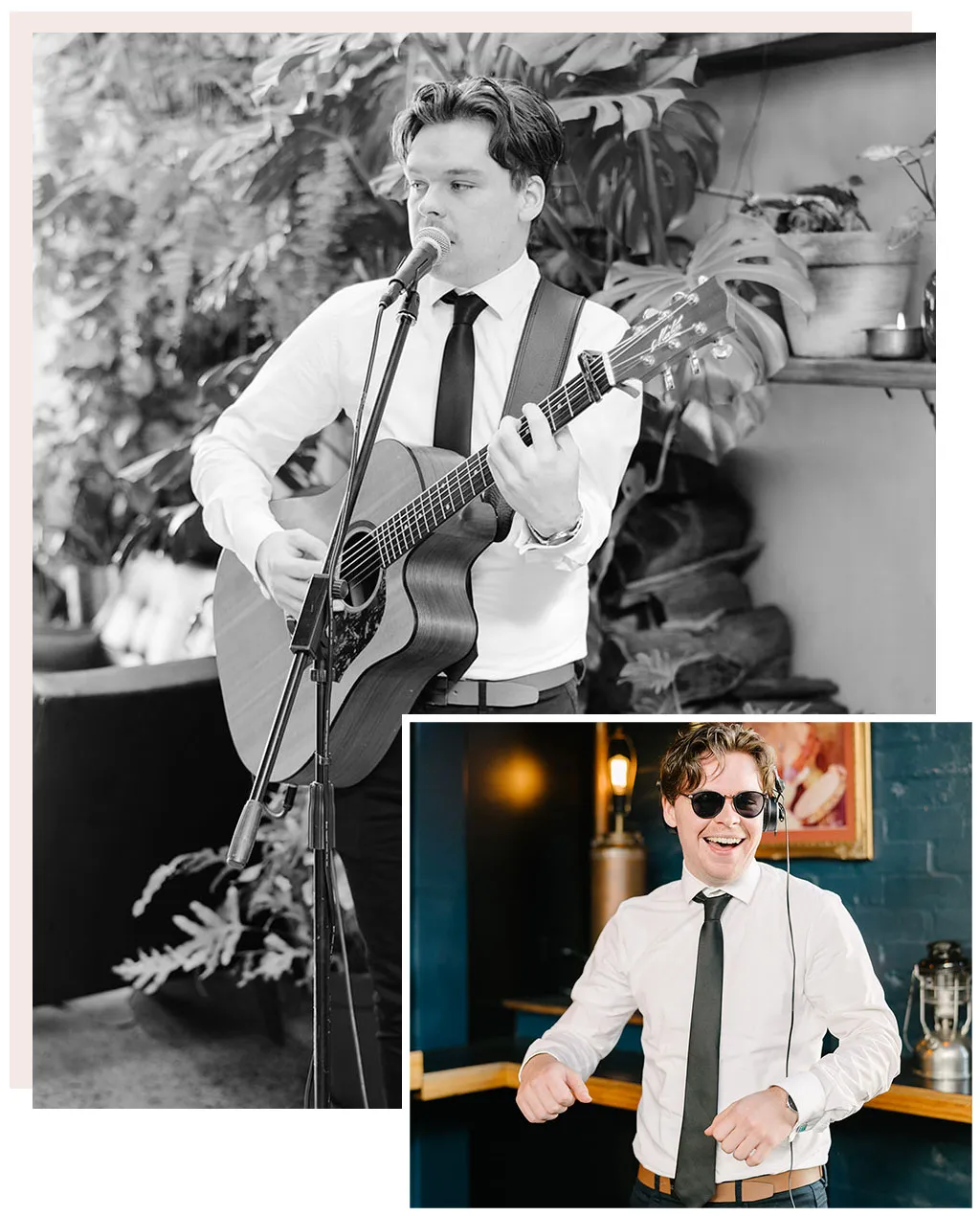 Tom combines his passion for music with his passion for being around, and interacting with people. Also, he likes to listen to their stories and enjoys playing a small, but significant and memorable, part of their lives through the medium of music and live performance. Don't just book a regular Wedding DJ hire an artist who can sing & play acoustically over dinner!
Becky is one of Melbourne's best in the live music scene. With powerhouse vocals & a fun, vibrant stage personality, Becky is in demand as a vocalist, musician & performer. Furthermore. she has trained extensively in her craft & gained a Bachelor of Music from one of Australia's most prestigious universities, The Queensland Conservatorium of Music and has a background in both Musical Theatre & Contemporary/Pop Music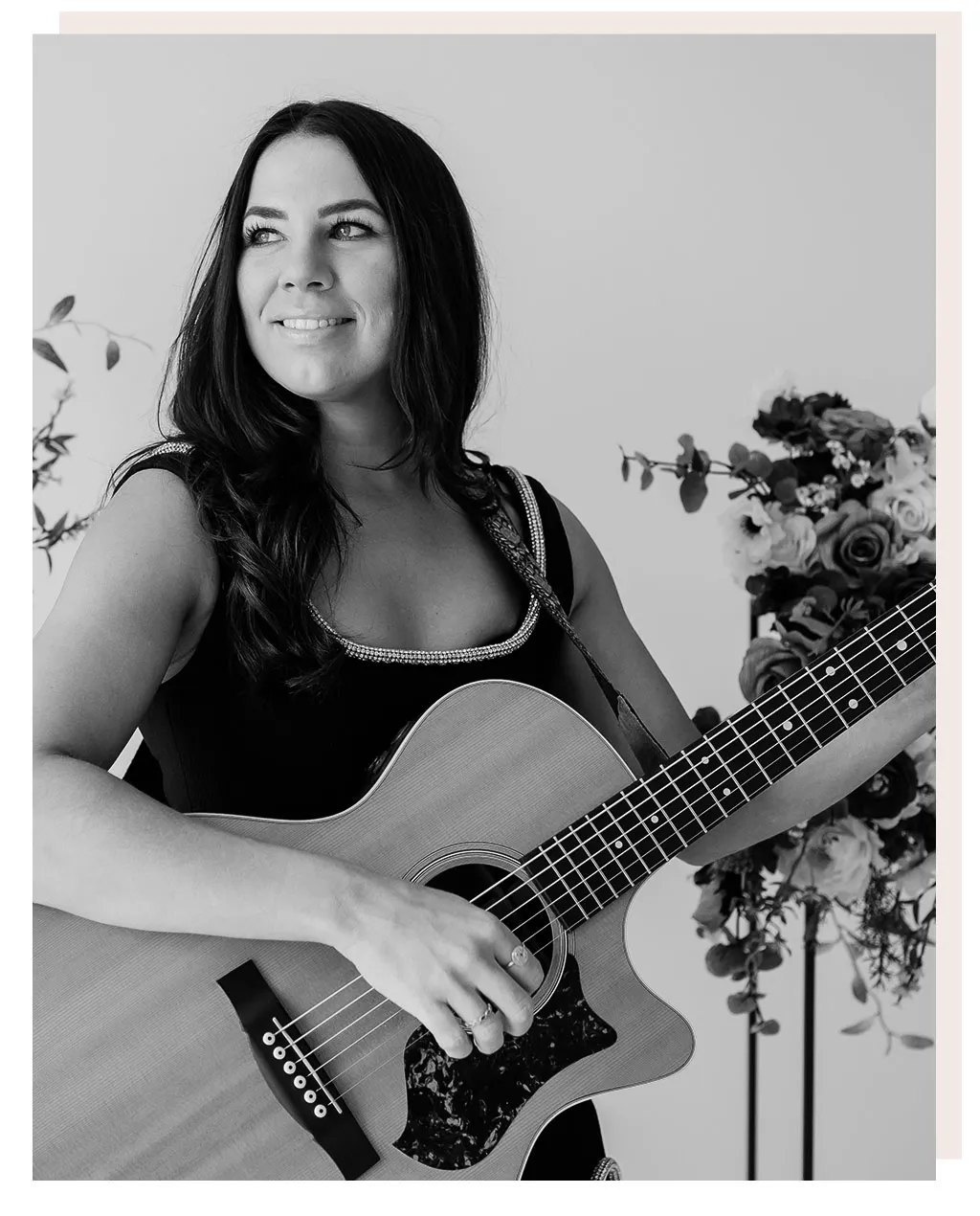 Charlie was an amazing addition to our wedding! We used him in March this year and he was great, really got the vibe of the day and that made for a brilliant dance floor! Furthermore, the saxophone really added a live music element and he was super professional! MEC as a company was very professional and really easy to communicate with, would definitely use them again for other events.
When we booked our DJ, Melbourne Entertainment Company was so helpful & it was such an amazing experience. Unfortunately, our acoustic singer canceled on us 4 days before our engagement party but I reached out to MEC straight away and they were able to provide me with the most beautiful piano/guitar/singer. Kristen was fantastic! Thank you so much you are amazing with your fast prompt, professional service. We would highly recommend MEC, and can't wait to use you again for our future functions.
So lucky to have Mark MC and DJ our wedding on the weekend! While he was an 11th-hour replacement and came on board so enthusiastically and we couldn't be more grateful. Mark happily went along with all our requests (even a Wiggles first dance!) and had the dance floor pumping all night long. He was also sensational on the sax! Thank you so much Mark!