Wedding Photo Booth melbourne
When it comes to looking for a wedding photo booth Melbourne Entertainment Company has the best and most professional booths available for hire. Our fun and friendly Photo Booth attendants will show you how to operate the booths & take an unlimited amount of print outs. You'll have all the memories and moments to look back on the next day with your customisable print-outs.
What's most important to you? Having that traditional closed booth experience that you can sneak into with your friends? Or would you rather fit as many people into the shot as possible? If your answer is the latter – then the open booth would be your best bet. The open booth comes with a backdrop and is open for all of your guests to view the fun and frivolities going on during the shots.
CLOSED PHOTO BOOTH
Premium Luxe Experience
Unlimited Customisable Print Outs
Award-Winning Stylish Enclosed Booth
Indimate Classic Photo-Booth Experience
Classic Prop Kit
Personal Booth Assistant
Send Your Own Photos to Print
Mirror Photo Booth
One-touch Snap
Unlimited Customisable Print Outs
Sleek and Modern Design
Glass Touch Screen
Fun Props
Personal Booth Assistant
Online Gallery Access
OPEN PHOTO BOOTH
With Backdrop Curtain
Unlimited Customisable Print Outs

Various Styles of Booth

Everyone Can Fit in the Frame!

Fun & Fabulous Props

Personal Booth Assistant


GIFs or Print Outs
Keep your guests entertained
Add an extra layer of fun to your event by providing a photo booth for your guests. This addition brings an extra layer of enjoyment, ensuring that cherished moments are both experienced and captured throughout the celebration. Whether it's a wedding filled with love, or any other events, MEC's photo booth guarantees smiles and laughter all around, making it a must-have feature for your special occasion.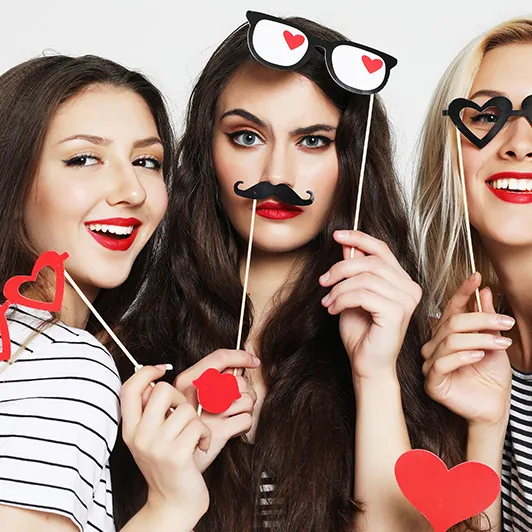 BACKDROP
You have the flexibility to choose from our wide selection of backdrops to create the perfect atmosphere for your event. If you have a specific backdrop in mind, you can provide it to us, and we'll ensure it's set up for your photo booth experience. Don't hesitate to ask us about any particular backdrop you desire; we're here to make your event truly special and personalized.